Discussion Starter
·
#1
·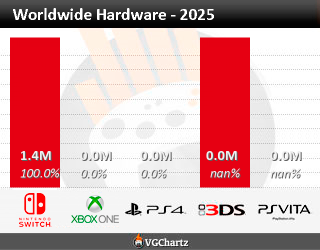 Coming into the holiday season, X360 and PS3 are now neck-and-neck for the year.
Microsoft has led the past few weeks since its summertime hardware refresh, and while the Sony Move has closed the gap, Microsoft still edged them out by 40k units this week. Wii, of course, remains the undisputed champ of volume.
Should be an interesting holiday season! Will Apple play into the gaming equation this year?