Discussion Starter
·
#1
·
I noticed this little blurb on my Future Shop bill in which I bought a Samsung 64" D8000 series plasma: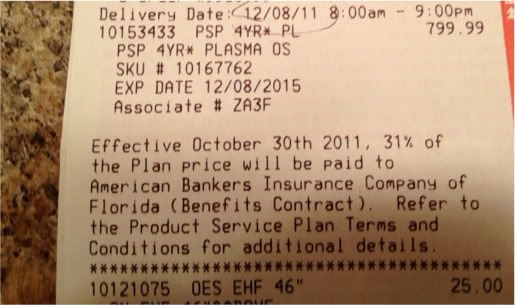 I find it interesting that it states that 31% of the sum goes to American Bankers Insurance Company of Florida. Does this imply that 69% of the service plan purchase price goes to Future Shop? Given what people say about consumer electronics merchants making most of their money on selling service plans, I wouldn't be surprised at the high margins.
Anyone with insight, and further, on why FS would post this information on my invoice?
BigBadandUgly