Discussion Starter
·
#1
·
After days spent studying this forum, I decided I had to try making a GH, well actually I built 3. The first two where made with 2.4mm aluminium welding wire 1x SBGH and 1x DBGH. After testing both units and having no luck with reception I started again. The latest model uses 8mm aluminium rod for the elements, some 100mm x 50mm PVC spacers and expanded mesh reflector all mounted 8m in the air. Still no digital TV...
I currently have the antenna pointed 41deg towards the closest tower 31.25km away but there is poor line of sight due to the rough topography here. I also tried pointing at 210degrees to the only other transmitter in the area which is 72km away but with better LOS, still no joy.
The channels I wish to get from the closest tower at Mt Erin are:
27v 519.25mhz
31v 551.25mhz
43v 647.25mhz
and I know its outside the ideal range of the GH but I also would like 61v 791.25mhz.
So the biggest question I have is would a masthead amp help? When the antenna is plugged into the digital tuner the scan slows when near the above frequencies but does not find anything. I do however get good VHF reception when plugged into our old TV. I'm hoping at this point it's just the rain affecting the signal.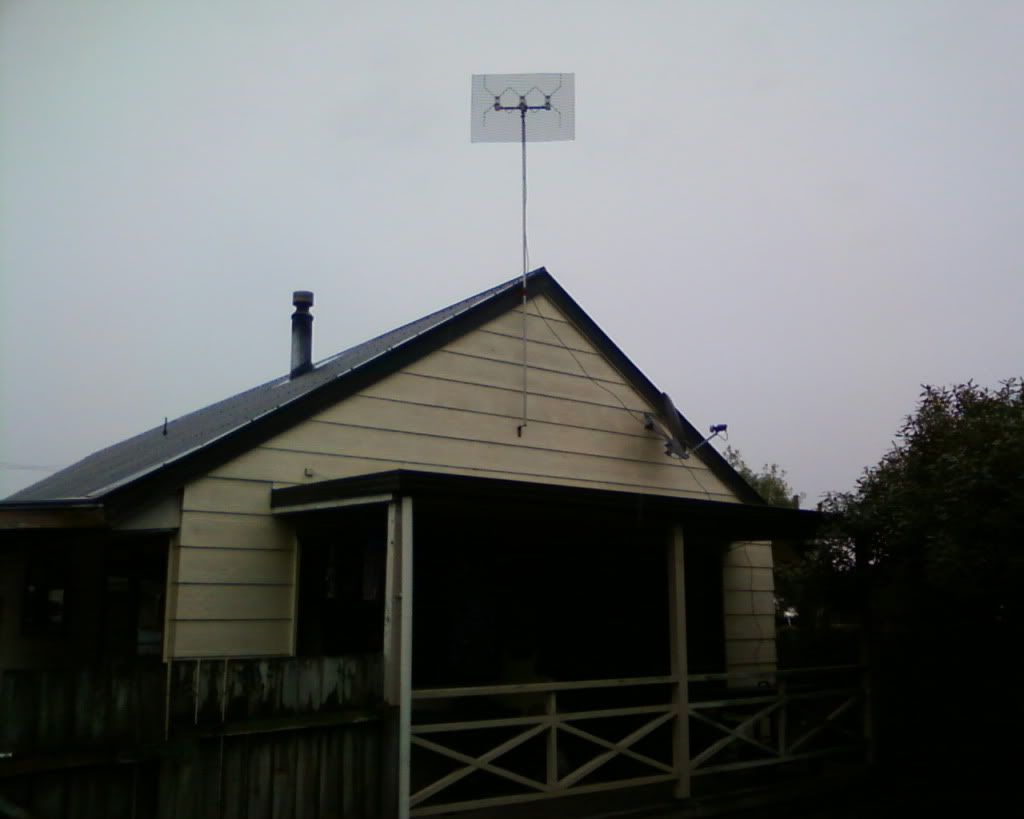 Any and all advise will be taken into consideration and much appreciated.