Discussion Starter
•
#1
•
I'd like to share some pictures I took yesterday which relate to the Bell/Telus network upgrades. It's not often we get such good views of this stuff!
I've seen new antennas placed on Bell cell sites here (We don't have "Telus" sites here, they run off Bell's network) .. things are definitely in full swing with regard to their network upgrades. I usually visit different tower sites as a hobby, yesterday I happened to simply drive past this place and noticed a big antenna rack sitting on the ground at a Bell Aliant tower site. I am assuming they are planning to mount this thing soon. Looks like they can just remove the old piece from atop the current tower and lay this thing right back on there as it's pre-built.
I know more about this stuff than an average person (again, only a hobby), but still not a whole lot, so if anyone has more information to share about this equipment, please tell! I find it odd how they have so many boxes, etc, that will be mounted at the top of the tower. Never really seen anything like that before.
This site is in St. John's, Newfoundland.
First is a shot of the current tower, with the new antenna structure on the ground in front of it.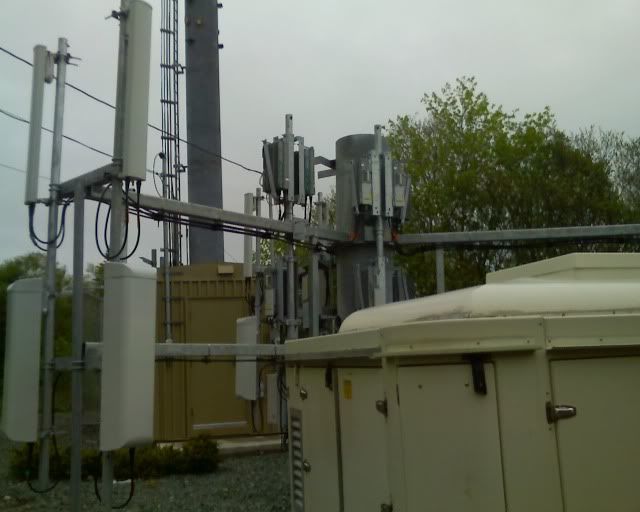 Some of the equipment mounted on the top of the tower, seems strange to me.